DentalPlans.com is a leading online marketplace for affordable dental care savings since 1999.
Many people have been forced to go without affordable dental care, due to the high cost of health insurance, a job that doesn't provide health insurance or a job loss.
With Dentalplans.com, affordable dental care is at your fingertips.  You have access to several affordable dental care options, any many with no waiting period.
What is DentalPlans.com?
Dentalplans.com
is a dental care marketplace, which offers members to choose from several traditional dental insurance coverage and dental savings plans.
A nationwide network of thousands of dentists and specialists offer 10-60% savings on preventive dentistry procedures and restorative treatments to dental plan members. It's the simple, smart and affordable way to get the dental care for you and your family.
Dentalplans.com offers two dental care products, dental insurance and a dental savings plan.
A dental savings plan is not dental insurance, but rather is an affordable discount dental plan.  They offer 10%-60% off dental procedures.
Insurance companies, such as Aetna or Cigna negotiate deeply discounted rates for popular routine services, such as teeth cleanings, x-rays, and fillings.  Your out-of-pocket costs for root canals, orthodontia, and crowns can be expensive.  A dental savings plan may offer these services at a lower cost to your employer-sponsored dental insurance.
In addition to discounts for oral care, many of the plans include additional savings for other services.
They Offer Two Options for your Dental Health Needs
1.Traditional dental insurance plans.
2. Dental Savings Plans
Plan Features
Plans start at $79.95 per year for individuals and $129.95 per year for families.
Traditional dental insurance as low as $50 per month.
Coverage begins within 3 days of signing up.
3

0 +

plans and hundreds of dentists to search (depends on your zip code).
Please note not all plans or insurance companies are available in every market.
How Much Do the Dental Plans Cost?
As with most insurance products, the prices vary depending on where you live and the dental plans that are available.
Dentalplans.com states individual dental savings plans start as low as $79 per year and family plans start at $129 per year.  Groups and businesses may be able to get a lower per individual or family rate.
If you want traditional dental insurance, they offer plans from leading carriers for as low as $50 per month.

How does It Work?
You pay one low yearly fee for individual dental plans or family dental plans.
This gives you access to the deeply discounted rates for services insurance companies have negotiated with the participating dentists.
These deeply discounted rates for each service are considered payment in full.
This is the rate you will pay for the service you are seeking.  In most cases, you will pay the negotiated rate at the time of your dental visit.
Once you sign up for a discount dental plan, you will select your dentist from the list provided based on your zip code.
You will receive a link to a secure website to download your plan details, invoice and Plan ID card.  When you make an appointment to see the dentist, they will verify your plan coverage and rate(s) for the services to be performed.
You will always pay only the negotiated rate for your plan, and not a cent more!
Your plan is fully activated within 3 business days of signing up.  No 30 day waiting period like most dental insurance requires.
Top 5 Dental Savings Plans
Here are the top 5 dental plans offered . You can assured your dental coverage is from a major insurance provider, and not an unknown company.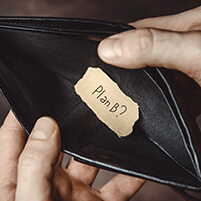 Careington Care 500 Series
Preferred Network Access by CIGNA
Aetna Vital Dental Savings℠ Plus Rx
DentalPlans.com Benefits
All fees for services have been negotiated with plan dentists or specialists, so you only pay the negotiated rate.
No co-pays for dental savings plan services.
10-60% off most dental care procedures.
Savings at 100,000+ dentists and specialists across the country.
Affordable cosmetic dentistry and orthodontia.
Select plans include discounts on dental specialties, including cosmetic dentistry and orthodontics.  Most dental insurance will not cover cosmetic dentistry, unless result of a facial injury or illness.
No annual limits, health restrictions or paperwork hassles.
A Dentalplans.com plan can be used in conjunction with a company sponsored dental insurance to receive greater discounts.
No Limitations/exclusions on pre-existing conditions.
No Tedious and time-consuming written claims process.  You pay the deeply discounted negotiated rate.
Cheaper than dental insurance for self employed, uninsured, or when when company sponsored plan only insures employee and not spouse or family members.
Is it Easy to Enroll?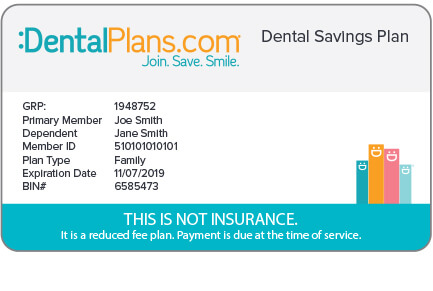 The Dentalplans.com enrollment process is very simple and straight forward.  You start by typing in your zip code, selecting a single or family plan,  and up to five dental services you need, then click the Blue "Find My Plan" button to see the dental plans available in your area.
You can also select a dentist by zip code or dentist's last name to find dentists, pediatric dentists, orthodontists, periodontists, etc and the dental plans they accept.
The best part about these affordable dental plans is that they are provided by leading dental plan providers, such as Cigna and Aetna and not some no name company.
You see all fees from each insurance company before you even select a plan.  For example, you will see the non-insurance rate and the negotiated rate for each service charged by dentists in your area.
What if I Have Company Sponsored Dental Insurance?
Even if you have a company-sponsored dental insurance plan, a dental savings plan may be able to provide additional savings.
If you find some services are not covered, such as cosmetic dentistry or you have to pay a high deductible for certain procedures, the discounts offered by Dentalplans.com may be used along with your company dental insurance.
This may be a great way to achieve even more savings on your dental care.
Please consult with a participating dentist or dental care specialist before beginning treatment to verify if they can coordinate a discount plan with your current dental insurance.
Drawback of Dentalplans.com
This is not dental insurance, rather it is a discount dental savings plan.
To prevent the risk that your preferred dentist doesn't accept the policy or the actual rate charged is higher than the negotiated rate, you should contact two to three dentists in your area from the provider list.   This will ensure your plan is honored at the negotiated rate before signing up for a policy.
Cancellation and Refund Policy
DentalPlans.com will offer a full 100% refund, minus a $15.00 processing fee, if you cancel your dental plan within 30 days of your enrollment date.
What are Customers Saying?
"I have had my dental plan with DentalPlans for at least three years. I take advantage of the early renewal every year; this year(2013) they have saved me over $2,000.00. "
– Ellen S.
"Our family of three adults saved 50% on the cost of our dental cleanings, x-rays, and two fillings on our last biannual dental appointment. Thank You DentalPlans.com. We would have had to postpone needed dental care without your preferred provider referral service and discounted fee for service. Once again the money we saved in one visit paid for the annual membership fee for our family. DentalPlans.com is very budget friendly!"
– Roberta K.
"I have checked out Dental Plans vs Dental Insurance…Dental Plans win hands down. You really pay less since the annual fee is so reasonable compared to premiums. The discounts are about the same as the coinsurance would be, so you are paying the same. No deductible. The biggest benefit is that there is no annual cap so you can continue getting work done and don't have to wait until the following year."
– Sharon K.
New Enrollment Special
Dentalplans.com is offering three months free when you enroll in a plan today.
Click here to get enrolled now.  You will see the promotional offer when you checkout.