Do you need to see a therapist for yourself or a family member?   Talkspace text therapy may be the therapy solution for you if you can't get an appointment for weeks or months with a traditional therapist, your insurance doesn't cover the high cost of mental health counseling, you can't fit the time into your hectic schedule,  or maybe this is something you don't want friends or family to know about yet.
Talkspace is therapy delivered for our modern times.  With hectic schedules and seemingly endless commitments, it can be hard to take the time to work on your mental health issues.
Now you can have your therapist at your fingertips to help you through your issues.  Just text your therapist, and they will help you at the ready.  No need to call your therapist and wait 24-48 hours for them to finally get back to you, while you struggle through your issue.
Your Talkspace licensed online therapist will get back to you in minutes, not hours or days.
What is Talkspace?
Talkspace is affordable unlimited online mental health counseling via the Internet with a licensed online therapist 24/7, referred to as online counseling, text therapy or e-therapy.
You are matched with a licensed online therapist in your area based on your mental health needs and schedule.  Do you prefer early morning sessions to help you get through the work day; maybe evenings are best after you wind down; or maybe the only time available is on weekends.
With over 1,000 licensed and screened therapists in the Talkspace network,  you can be assured you will quickly find an affordable licensed online therapist available on your schedule to help you overcome your issue.
Since Talkspace is text therapy, without the need and cost of an office visit with a therapist.  Your sessions costs just a fraction of face-to-face office visits, typically costing less than $50 per week in most cases, and you will get the same high quality mental health service at a fraction of the cost of in-office therapy visits.
Text therapy is private and discreet, so you don't have to find a place at home or work where no one will hear you talking, and there is no fear of co-workers snooping to hear your therapy sessions to share with other co-workers.
You will have your own private and secure chat room with your therapist.  All text messages are encrypted for efficacy and privacy.
How Does Talkspace Work?
Once you sign up with Talkspace and select one of three affordable service plans that best fits your needs and budget, your enrollment counselor will help you select the best therapist to fit your issue, day of the week and time for your appointment.
Next, you will make an appointment and you can finally get relief for your issue via text therapy with a licensed mental health specialist.
You have unlimited 24/7 online access to your therapist.  If you are texting them at 3am, you may have to wait until your therapist is awake to get a response.
Your online therapy sessions are conducted in a private and secure therapy chat room.  All text messages are encrypted for your privacy.
If you prefer a live session with your therapist, no problem.  With the premium plan that costs just $50 per week, you will get a 30 min live session per month in addition to text, video and audio messaging with your therapist.  This plan will save you hundreds of dollars per month compared to seeing a traditional therapist.
Talkspace currently has over 500,000 registered clients, so you are one of thousands of people who have chosen the convenience of text therapy over traditional therapy.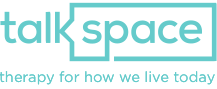 How much Does Talkspace Text Therapy Cost?
Does Talkspace Take Health Insurance? 
Talkspace  online therapy was created for everyone, regardless of their finances and with or without health insurance, to ensure you have access to quality affordably mental health service.
Due to offering three highly affordable plans, Talkspace does not accept health insurance, to save clients money and make the mental health services available to as many people as possible.
Most people will find that Talkspace is more affordable than even a co-pay for traditional therapy appointments, and is about 80% cheaper than the cost of traditional in-office therapy appointments.
What Type of Issues Can Talkspace Help You With
Text therapy is not a cheap solution to traditional therapy.  Rather, it is an alternative method to deliver mental health counseling with a licensed therapist for today's busy lifestyle.  Rather than trying to fit a therapy office visit into your hectic schedule, with online text therapy, your therapist is at your fingertips 24/7 to help.
You can use Talkspace online text therapy for any mental health issue that you would use a traditional therapist for.
Benefits of Talkspace
Give Talkspace to a Loved one or friend
Do you have a family member or friend who could benefit from Talkspace online text therapy with a licensed therapist?
With Talkspace online therapy, you can give your loved ones the best gift ever….happiness with a Talkspace Gift Card.
What are Satisfied Clients Saying about Talkspace?
I'm so glad I gave this a chance.  The advantage of this format is that I truly don't feel alone.  At any time of place I have my therapist in my phone, just a message away.

My therapist gets back to me quickly and with good advice.  Highly recommend!

Takspace has been a godsend. They matched me with an amazing therapist who seems genuinely interested in me and my problems.
How to Get Started with Talkspace?
Just click the yellow Start Chatting Now button at the bottom of the page, to sign up and chat with your enrollment counselor.
Once you are signed up, you will be matched with a therapist, and you can start chatting with them online.
Get $30 off when you enroll here.