For men over 50, having a men's skincare routine can be a challenging but rewarding process.  As men age it becomes more critical to develop a daily skincare routine to keep your skin soft, subtle and wrinkle-free.
Since skin is the biggest organ in the human body, developing a good skincare routine for men sometimes means putting in a lot of effort, time, and money.  That's why it may be important to find the best men's skincare routine for men.
As you grow older, your skin becomes less flexible, and wrinkles start to appear. It becomes increasingly challenging to take care of your skin as a man over 50. Skin is something that's immediately visible, meaning that the person who meets you sees your skin first.
This can be one of the reasons why it becomes so important to have it taken care of.
In this article, we will be discussing an Easy Men's Skincare Routine for Men over 50
Before we explain and present tips to maintain the best men's skincare routine for men over 50, let's first discuss the various skin types.
It will not come as a shock to you that different people have different skin types.  You may want  to consider dermatologist recommended skincare tips for men.
Knowing that your skin type can change over the years is also essential.
Here are the 5 Most Common skin types:
normal skin- not sensitive and clear
sensitive skin- one that is easily irritated
oily skin- moist, shiny, and greasy
dry skin- itchy and rough
combination- has different skin depending on the area of the body
The type of your skin mainly determines the way you will treat it and take care of it. Experts at menshealthcures.com suggest that no matter what type of skin you have, taking care of it daily gives it the boost it needs.
Here are 4 Tips to Help with Your Skincare Routine
1. Wash your face regularly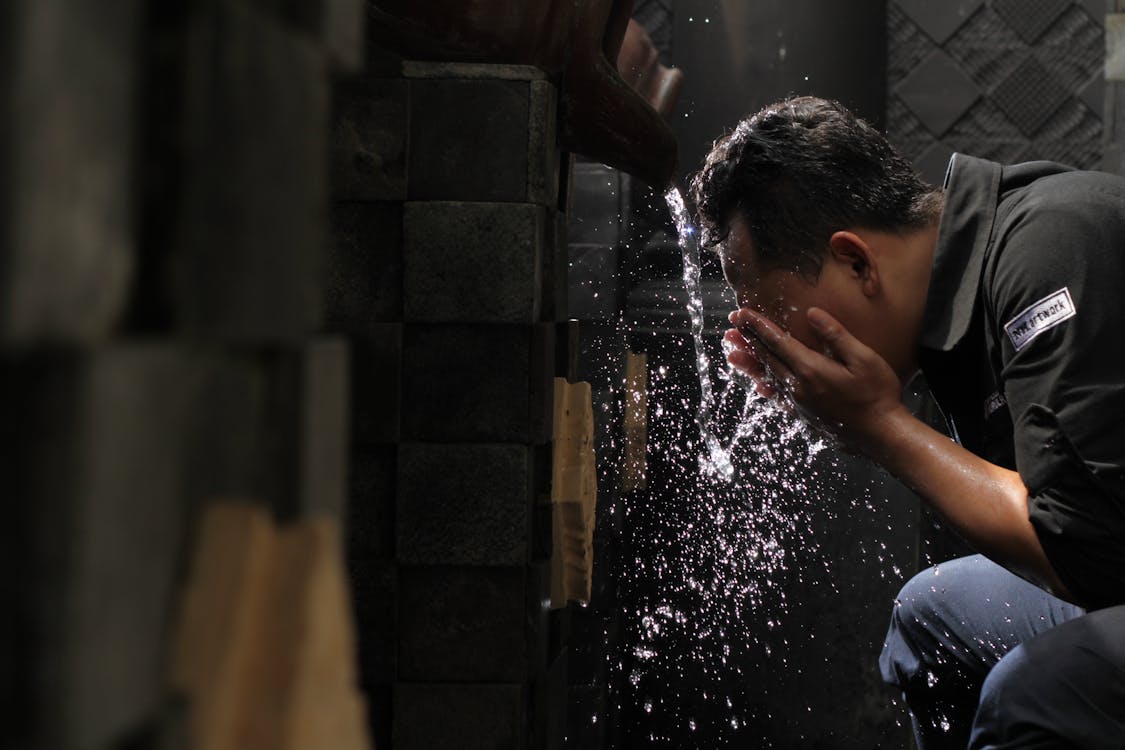 One of the most crucial skincare routines for men over 50, no matter the type of skin you have.  This men's skincare routine is to wash your face.
As the skin on your face is different than the skin on the other parts of your body, treating it right makes all the difference. It becomes vital to wash it regularly, especially after exercise and training.
Due to intensive salt from sweat from the pores, washing it away keeps that salt from further irritating and damaging the skin.
If you are using products to wash your face, make sure to check the labels on the product. This way, you will protect yourself from using the wrong one and potentially irritating or damaging your skin.
2. Shaving Tips for Men
Shaving is a normal process that almost all men go through daily. When you are over 50, this daily men's skincare routine becomes something you don't even think about. But, depending on your shaving routine, you can damage your skin.
Shaving with a three-blade razor can make shaving easy, but it can also cut your bumps, burns, and ingrown hair. This is why it can be a good strategy to soften your skin before shaving. You can do that by applying hot water to your face and blades. You can also use moisturizing shaving cream.
This way, you will protect yourself from further cuts, whether deep or on the surface. After the shaving part, rinse your blades, and use a complementing product to regenerate your skin. Don't use the same shaving blade more than six times to avoid irritation.
3. Make doctor check ups regularly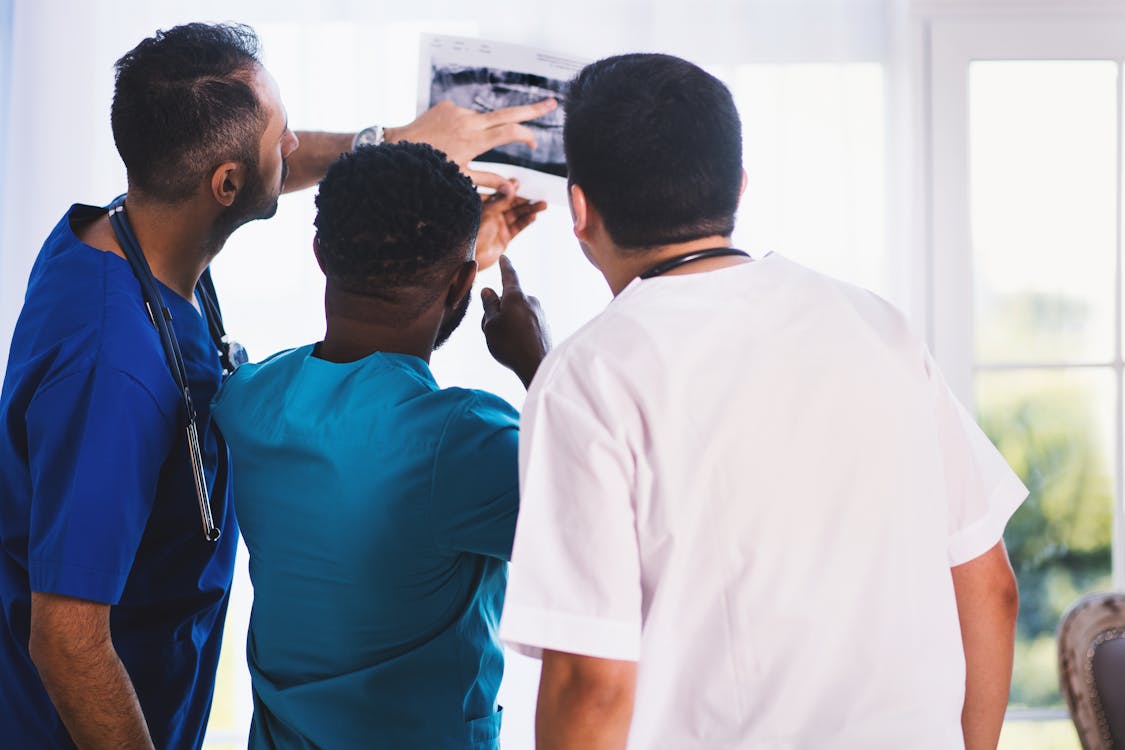 As you grow older, it becomes more important to check your skin daily. Although this may sound naive, neglecting your skin state can have devastating consequences.
You should check for itching and bleeding moles, itches, and changes in color. This is very important as it can lead to skin cancer.
If you notice any sudden changes in your skin, do not hesitate to seek medical help and treatment immediately. As the biggest organ in the human body, the skin is very susceptible to many diseases, the worst of all cancer. If you see any of these changes, contact your dermatologist right away.
Occasionally, there will be situations where you will have to spend a lot of time in the sun doing physical work. The combination of sun, wind, and exertion can be rough on your skin.
A typical example of such a situation is when you organize an interstate move during summer when people often forget that hydration is important. Don't forget to take care of your skin when on the road. Secondly, asking for assistance in this challenging process becomes a must.
Consider hiring experts to help you relocate, saving time and money. It also means that they will do all the heavy lifting for you, and you can spend your time on more pressing matters.
4. Use sunscreen- skincare tips
Protecting your skin with sunscreen can be an excellent skincare routine for men over 50.
It can be especially effective for people who don't go out much and spend time in the sun. Although the sun is perfect for your skin, too much can lead to disaster.
When it comes to summertime, it can be very dangerous for your skin to be exposed to the hot sun. Using a sunscreen of SPF 30 or higher lowers the chance your skin will suffer sun irritations and damage.
All can use this broad spectrum, and the highest sunscreen of 50 for any person suffering from skin diseases. This way, you will stop skin illnesses and allergies that can occur.
Wrap Up
Skin is a very vulnerable organ as it represents your body's first line of defense. As the biggest organ in the body, it is very susceptible to illnesses and damage.
Taking care of your men's skincare routine becomes a priority, especially for men over 50. It is essential to know your type of skin. Depending on what type of skin you have, use products that complement it. Also, taking care of it regularly and daily is the key to success.
Using sunscreen on hot summer days lowers the chance of any rash, irritation, and allergies. Consider these skincare tips for men over 50 to help you stay healthy and safe.
key Skincare Tips For Men Over 50
meta description: As people age, they need to invest more time into self-care. To help you develop a good routine we've got skincare tips for men over 50.
Author bio: Jacob Sullivan is a fitness and nutrition expert who loves educating people on how to live a healthy, productive lifestyle. Jacob often writes articles with self-care tips to show how easy it is to treat yourself right without investing too much time or money.