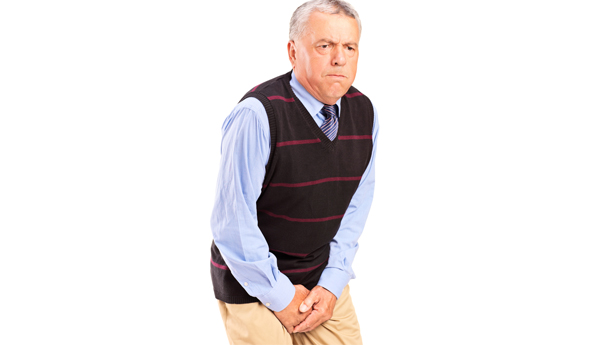 If your doctor has confirmed you have an enlarged prostate, also known as benign prostatic hyperplasia,  which is the best rostate massager for beginners to treat enlarged prostate?
There are many prostate massagers on the market today, but not all of them are well suited to treat enlarged prostate.
Many prostate massagers also known as prostate milking are designed as a male sex toy, and not as a medical device, to shrink your enlarged prostate gland.
This article will wade through the confusion, and help you choose the best prostate massager for beginners that will help you alleviate the problems associated with an enlarged prostate, without the use of prescription medication.
What is The Best Prostate Massager for Beginners?
Most prostate stimulators sold on the internet or in adult sex shops are designed for sexual pleasure, rather than as an alternative medical device for enlarged prostate.  Prostate massagers for enlarged prostate are designed to function differently.
Their main purpose of prostate massage, also referred to as prostate milking, can alleviate the pain and discomfort associated with an enlarged prostate.  By removing the build up of semen, prostatic fluid, toxins and blood from the prostate ducts, this can eliminate inflammation, increase blood flow and improve prostate function. 2
Per WebMD, Benefits of Prostate Massage include:
Improve prostate function
Help with pain, inflammation and swelling associated with prostatitis
May help reverse erectile dysfunction
Increase urine flow, by shrinking prostatic tissue.  The prostate gland surrounds the urethra, which is the tube that eliminates urine from the bladder.  As the prostate grows, this presses against the urethra, which impacts urine flow.  Prostate massage may help shrink an enlarged prostate.
Let's take a closer look at your options.
1. High Island Health Prostate Massager
The Pro-State prostate  massager, from High Island Health, is made in the USA of FDA approved medical grade materials for your satisfaction and safety.
This is important since many prostate stimulators are made in China, and not as an FDA certified medical treatment for prostate problems.
High Island Health offers two models of their Pro-State Prostate Massager, for men of all sizes from 5'5" to over 6 feet tall, and for newbies to men experienced with prostate massage therapy.
Tbe Pro-State Wellness Package, includes:

4.4oz bottle of our High Island Health Essential Lubricant
Blue satin gift bag
Choice of a prostate massager
This is the best prostate massager to clear the build up of prostatic fluid and bacteria in the ducts of the prostate gland, causing the pain, discomfort and urination flow problems associated with BPH.
You can learn more about the Pro-State prostate massager here.
Prostate Massage Found to be Effective Treatment in Medical Research Study
When the ducts of the male prostate gland become blocked, due to build up of prostatic fluid or bacteria, blood flow to tthe tissue of this important part in the male reproductive system is inhibited.  This prevents blood from flushing away toxin build up from the body and prevents the prostate from performing properly.
In a medical study in the Open Urology and Nephrology Journal of 150 men with enlarged prostate or prostatitis, the Prostate massager from High Island Health was found to be 90% effective in providing a natural drug-free relief for their prostate problems.
2. Aneros Prostate Massagers
Aneros makes prostate massagers for beginner, intermediate and advanced users of prostate massage toys.
Aneros and High Island Health are actually sister companies, with HIH forming in 1997 and Aneros in 2000.  While HIH focuses on prostate massagers as an alternative medical device for self prostate massage,  Aneros is focusing Male G-Spot Stimulators.
The Aneros MGX and Helix prostate massagers are designed for beginners.
The Aneros massagers are available in white, or with a black silicone coating.
They are a good alternative to the High Island Health prostate massagers for men interested in prostate massage to treat prostate health issues. 5
These prostate massagers include a rounded tip, called a kundalini tip or just K-tip for short.  Kundalini is a Sanskrit term for energy source, which is found in the base of the spine and is referred to as the source of life force energy.
The intermediate and advanced prostate stimulators from Aneros are larger and are designed specifically for men seeking a highly pleasurable prostate orgasm.
The prostate orgasm is said to be up to 10 times more intense than a penile ejaculation, and is felt throughout the entire body, and not just in the groin. 6
3. Sonic Prostate Massager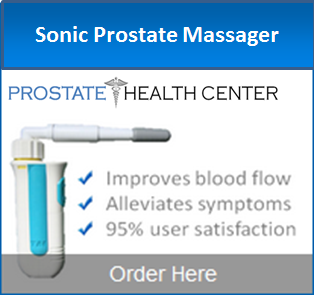 The Sonic Prostate Massager from the Prostate Health Center, is a hands-free natural drug-free enlarged prostate remedy with sonic technology.
A traditional treatment for BPH uses sphincter muscle control to shrink your enlarged prostate.  On the other hand, the Sonic Prostate Massager uses Sonic micro vibrations,  to reverse your BPH symptoms, which quickly improves blood flow in prostatic tissue.
Finally, this unique prostate massager with sonic technology will wash away bacteria, eliminate your weak urine stream,and strengthens muscles and improves bladder control.
In Conclusion
Prostate massage is not a new male health process.  Prostate massage dates back to the 1800s.  In the 1960's, this prostate health practice fell out of favor for medications and other practices.  In the 1990's self massage of the prostate using a massager had a renaissance, and it has become a popular practice for medical health as well as, sexual health.
Sources:
1. https://www.webmd.com/men/prostate-massage
2. https://www.medicalnewstoday.com/articles/314168
3. https://www.healthline.com/health/mens-health/benefits-of-prostate-massage-therapy
4. https://www.healthgrades.com/right-care/mens-health/prostate-massage-why-its-done-and-what-it-might-help
5. https://mashable.com/feature/prostate-massagers
6. https://www.healthline.com/health/healthy-sex/prostate-orgasm#orgasm
7. https://pubmed.ncbi.nlm.nih.gov/12496826/
8. https://www.goldjournal.net/article/S0090-4295(08)00543-8/fulltext
9. https://www.traditionalbodywork.com/history-of-prostate-massage-therapy-prostatic-massage/
Ken Weiss is a health blogger who is passionate about natural and holistic cures for men's health issues. He is the founder of menshealthcures.com