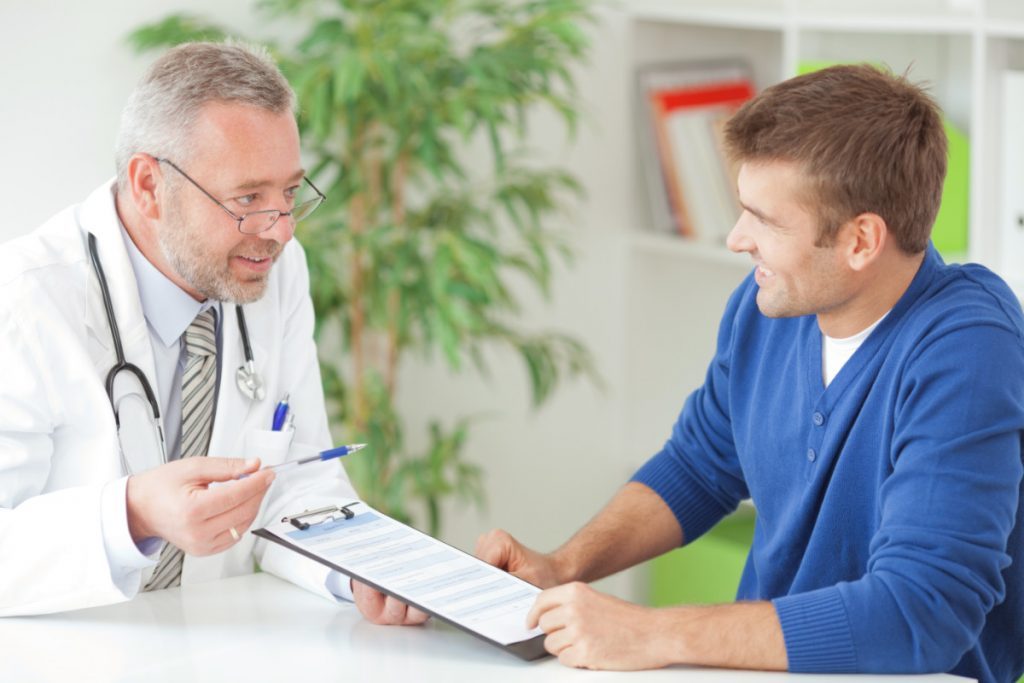 Low testosterone is an issue that affects millions of men.  You can find out about Low Testosterone Clinical Trials in your area.  The American Urology Association found in studies that symptoms of Low T, also referred to as Hypogonadism, affects nearly 1 in 4 men over age 40.
In many cases men over age 40 too often assume that a decrease in sex drive,  insomnia and sleep disorders, lack of energy or lack of focus and concentration  are symptoms of aging, and there's nothing they can do.
However,  these symptoms can sometimes be a sign of low testosterone.  Since low testosterone is becoming a big problem for men over 40, many companies are frequently looking for men interested in finding Low Testosterone Clinical Trials.
What is Low Testosterone in Men
Testosterone is the primary male sex hormone produced in the testicles, which has several key functions in a male body.  Testosterone helps maintain bone density, muscle mass and development, facial and body hair, sex drive and sperm production.
Testosterone production reaches its peak in males between the ages of 18-21.  Around age 35, production of testosterone begins to diminish.  Men over age 50 can lose up to 1% of their testosterone per year, but even men as young as 35 can have symptoms associated with a loss of testosterone, which is a vital male sex hormone.
By age 50, most men begin to lose up to 50% of their free testosterone.  This is often due to lack of exercise, poor diet,  stress and anxiety and other factors.
Low testosterone (male hypogonadism) is a condition in which the testes (testicles, the male reproductive glands) do not produce enough testosterone, or free testosterone become bound to a protein called sex hormone-binding globulin (SHBG).  Bound testosterone is not bio-available or free testosterone.  This can also lead to low testosterone levels in men.
The good news is it doesn't have to be this  way.  There are Low Testosterone clinical trials that are investigating a variety of natural and prescription treatments to boost low testosterone men.
Normal Testosterone Levels in Men by Age
Symptoms of Low Testosterone include:
Lack of interest in activities
Reduced sex drive
Erectile Dysfunction
Decreased body hair
Lack of lean muscle mass
Increased body fat in mid section
Obesity
Reduced erectile function
Increased Fatigue
Depression
Lack of focus and concentration
If you have any of the above symptoms, you may be interested to learn that local doctors are enrolling men like you in low testosterone research studies in your area.  Click here to find a study near you looking for participants.
These Low Testosterone clinical trials for men may offer an investigative testosterone replacement therapy to boost production of testosterone, or other testosterone treatment that can reverse your symptoms of low testosterone.
Eligible participants will receive study-related care at no cost, and may be compensated for study-related time and travel.
The study will be evaluating the efficacy of an investigational study drug for Low Testosterone. Volunteers who qualify to take part in the study may receive compensation for time and travel expenses.
Find out here if you quality for a low testosterone clinical study in your area, which may include an investigative treatment for Low T.
You may be eligible to take part in Low Testosterone Clinical Trials if you:
Are over 18 years of age.
Experience symptoms related to Low Testosterone (i.e. decreased sexual desire, decreased mood and activity, loss of axillary and/or pubic hair.
All study-related care will be provided by a team of medical professionals.
What happens if I sign up for Low Testosterone Clinical Trials?
You will be matched with a research study located in your area that needs volunteers with symptoms of Low Testosterone,  or they will notify you when one becomes available.
The study team will then contact you, and will see if you qualify and have the opportunity to participate in the study if you qualify.
Ken Weiss is a health blogger who is passionate about natural and holistic cures for men's health issues. He is the founder of menshealthcures.com