This is a guest post from Bethany Pembrook.
Men have a reputation for not caring about their skin. This is particularly the case when compared with women who undergo a 12-step skin care routine every night.
In reality, men face just as many skin care problems as women. There just aren't as many products lining the men's skincare aisles. Choosing natural skin care remedies is often a much more attractive solution, as many people will be able to find the required ingredients around their home.
If you're a man who hates shopping, this can only be good news! If you suffer from any of the following skincare problems, try these natural remedies to help heal and soothe affected skin.
Ance Remedies for Men
Suffering from acne in your adult years isn't uncommon. In 2015, a study of private dermatology clinics in the UK revealed a 200% increase in the number of patients seeking treatment for adult acne.
Increased stress and poor diet can often be linked to acne, but it can also be a result of your genes.
Apple cider vinegar can help to fight acne without the need for harsh chemicals or drugs. Apple cider vinegar will help to kill the bacteria that can help acne spread, while also neutralising the skin's PH levels to help calm flare ups.
How to Prevent Razor Burn
Daily shaving can take it's toll on the skin, which is why it's important to prepare the skin well before shaving. Rushing your shave will result in a burn-like rash or unsightly bumps, called razor burn.
Make sure the skin is warm and the hairs are softened with a specialist shaving cream. After shaving, apply witch hazel to the skin to help reduce inflammation.
How to Prevent Under Eye Circles
Whether you skimped on sleep or it's just in your genes, under-eye circles are one of the top skin complaints for men.
There are surgical options to help correct dark under eyes.   With cosmetic surgery claims on the rise, looking for a natural alternative might be the better option. Cucumber circles applied to the eyes is the classic solution to this problem, but used green tea bags that are left to go cold will also help to reduce inflammation under the eyes.
Your pillow might also be to blame.   Try looking for a firmer pillow that will hold your head higher when you sleep.
How to Wash Sensitive Skin
Women aren't the only ones who suffer from sensitive skin. If your skin gets tight, itchy or flaky when you get out of a hot shower, you may suffer from sensitive skin.
Washing your face with an oatmeal scrub will help to calm and sooth irritated skin while also refreshing your face. Simply mix oats with a splash of warm water and allow to steep until the oats release their skin-calming milk. Or try making an oat bath by attaching a washcloth filled with oats to the bath tap when filling the tub.
How to Treat Rosacea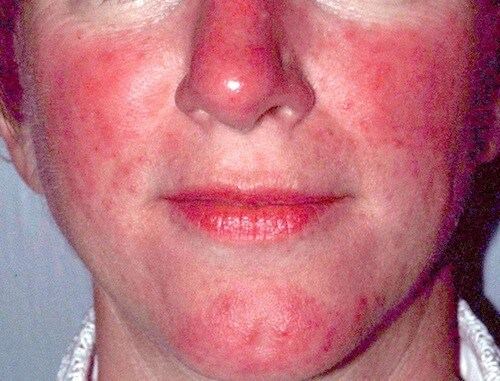 If your skin regularly flares up with red patches of painful rosacea, it might be time to switch to organic fruit and vegetables.
The pesticides used to grow many fruits and vegetables can often be linked to rosacea flare ups. Try switching to organic fruit and vegetables for a month and see if this has any impact on your skin.
Author Bio:
Bethany Pembrook is a London-based freelance writer. She is passionate
about health, holistic therapy and natural remedies.
Ken Weiss is a health blogger who is passionate about natural and holistic cures for men's health issues. He is the founder of menshealthcures.com